MLHS, MLC Junior High K-Bowl teams at Jackson Invite; teams finish 2-3-4-6-7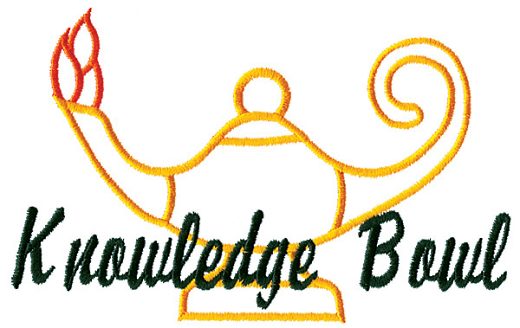 A trio of Junior High Knowledge Bowl (K-Bowl) teams from Mountain Lake Public High School (MLHS) and two from Mountain Lake Christian (MLC) competed last night (Monday, December 11) at the Jackson Invitational.
Those five teams represented Mountain Lake well, finishing 2-3-4-6-7 on the night.
The MLHS Jade team was just one point shy in second – with 49 total points – of the 50 points accumulated by the winning Jackson County Central (JCC) 1 squad. MLHS Emerald was third in the contest with a score of 45. MLC 1 closed in fourth, amassing 39 points. With 28.5 points, MLC 2 was sixth. Rounding out the Mountain Lake teams in competition was MLHS Lime, scoring 27.5 points, good for seventh place.
Additional competing teams included JCC 2 (fifth, 35 points), Windom Blue (eighth, 15.5 points), Windom Gold (ninth, 13.5 points) and Windom White (tenth, 5 points).
MLC is coached by Karin Stoesz and Emily Arevalo. MLHS is coached by Jon Harder and Jessica Svehla.