Instrumentalists, vocalists in grades 7-12 in Monday night Holiday Concert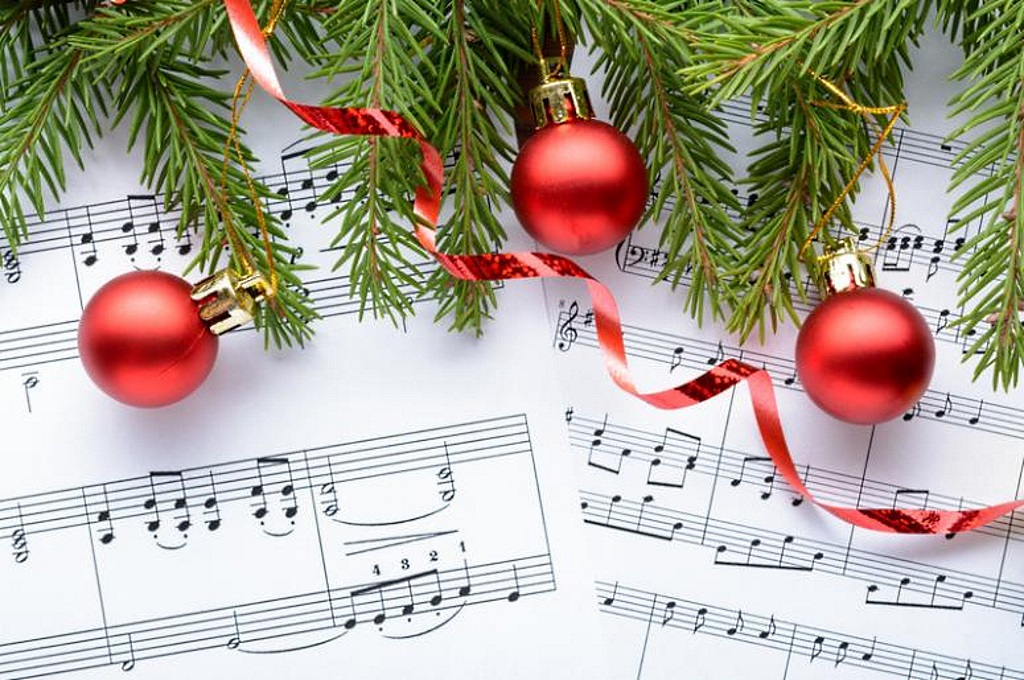 The Mountain Lake Public High School's (MLHS) Music Department presented a concert of holiday season music last night (Monday, December 18), in the school's auditorium.
The performance included instrumentalists and vocalists in grades 7-12. Christine Johnson was the vocal director, with Kurt Jahnke, instrumental director.
Piano accompanists for the Junior High and Senior High Choirs included Martha Standerwick, Michelle Larson and Kurt Jahnke.
The program's musical line-up included:
+ Junior High Percussion Ensemble –
"Middle School Drum Line 101," by Carl Major.
+ Junior High Jazz Band –
"Good King Wenceslas," a 13th century spring carol.
"Alligator Alley," by Dean Sorenson.
+ Junior High Band –
Fantasia on "Christmas Comes Anew," a traditional French carol arranged by Michael Story.
"The Christmas Truce of 1914," arranged by Michael Story (tells the story of a truce lasting between Christmas Eve and New Year's Day between British and German troops during World War I).
"Jingle-Bell Rock," arranged by John Edmondson.
+ Junior High Choir –
"Ding, Dong Merrily on High," arranged by Lois Fiftal, performed by the Ladies Choir.
"The Colors of Winter," by Lois Brownsey and Marti Lunn Lantz.
"Shalom Chaverim," arranged by Catherine Delanoy.
"Once Upon A Silent Night," words and music by Jerry Ray; includes "Silent Night," by Joseph Mohr and Franz Gruber.
+ Senior High Percussion Ensemble –
"Groov-a-licious," by Alan Keown.
+ Senior High Jazz Band –
"Let It Snow! Let It Snow! Let It Snow!," arranged by Rick Stitzel.
"Hark, Those Herald Angels Rock!," arranged by Paul Clark.
+ Senior High Band –
"A Child is Born," a 15th century English carol arranged by Elliot Del Borgo.
"It's Beginning to Look Like Christmas," by Meredith Wilson, arranged by John Moss.
"Christmas Calypso," by Stephen Bulla.
+ Senior High Choir –
"With Gladness Cheer and Song!," by Greg Gilpin (with percussionists, Emma Stade on triangle, Olivia Klassen on tambourine, Johnna Kardiner on high drum and Madison Dahna on low drum).
"Noel! Sing Noel!," a Nigerian Folk Song arranged by Gary E. Parks. (with percussionists, Olivia Klassen on giro and Ethan Klassen on agogo bells.
"Have You Seen The Baby?," by Ruth Morris Gray (with descant singers, Bileigh Anacker, Anika Fast, Diana Garcia and Taylor Naas).
"Sleigh Ride," arranged by Mark Brymer, with words and music by Mitchell Parish and Leroy Anderson.
"Merry Christmas, Once Again," by Carl Strommen.
Below is a photo gallery of the performances by the instrumentalists and vocalists: