MLHS Emerald, MLC 2, MLHS Jade, MLC 1 finish in top 15 to move on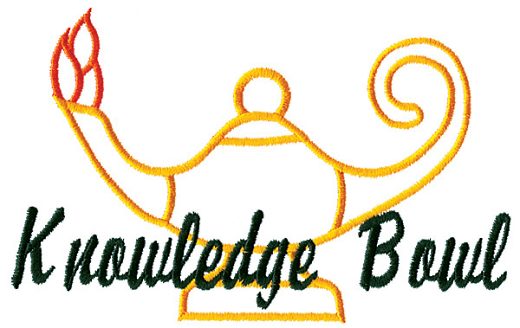 Four local Junior High Knowledge Bowl (K-Bowl) teams will move on to the Junior High Super Regional Meet to be held on Thursday, January 4, 2018 at Southwest Minnesota State University (SMSU) in Marshall following their finishes in the top 15 at today's (Tuesday, December 19) Region 8 Sub-Regional contest, also held at SMSU. (The Region 6 Sub-Regional was held Monday, December 18 at SMSU.)
Mountain Lake Public High School (MLHS) Emerald finished third in the sub-regional with 102.5 points. MLHS Jade was 10th, scoring 87.5.
Two MLC Junior High teams also finished in the top 15 to advance, MLC 2 was eighth with 93.0 points, with MLC 1 finishing in 13th with 84.0 points.
Two additional MLHS Junior High teams competing included MLHS Lime, (24th, 74.0) and MLHS Olive (44th, 56.0).
Winning the Region 8 Sub-Regional was Jackson County Central (JCC) 1, with 109.5 points. In second was Murray County Central (MCC) 4 with 108.0
A total of 62 teams, hailing from MLHS, MLC, JCC, MCC, Windom Area, Minneota, Fulda, Marshall, Adrian, Edgerton, Cedar Mountain, Hills-Beaver Creek, Redwood Valley in Redwood Falls, Tracy, Pipestone, Lakeview, Westbrook-Walnut Grove, True Light Christian in Marshall and Holy Redeemer of Marshall.
MLC is coached by Karin Stoesz and Emily Arevalo. MLHS is coached by Jon Harder and Jessica Svehla.