But not the schemes of the MLHS juniors who attended the matinee of John Steinbeck's 'Of Mice and Men' at St. Paul's Park Square Theatre 

Members of the Mountain Lake Public High School (MLHS) junior class traveled to St. Paul today (Wednesday, November 29), to see a matinee performance of John Steinbeck's Of Mice and Men (from where comes the quote used in the headline) at the Park Square Theatre. Prior to attending the production, students and chaperones ate their noon meal at a downtown St. Paul food court. The experience happened thanks to a Remick Foundation Grant. Traveling with the students were MLHS English instructor Kim Syverson and chaperone John Gardiner.
About Park Square Theatre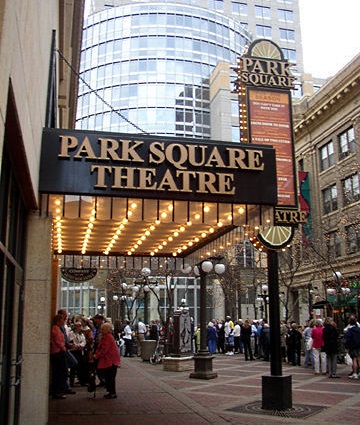 The gracious Nicholson Lobby of the Park Square Theatre echoes the history of the truly grand Capitol Theatre, originally built on the site in 1919. Together with the Securian and Deluxe Galleries, as well as a dedicated rehearsal hall, the Park Square Theatre's Proscenium Stage offers ample space for events, meeting and pre-show receptions.
Park Square Theatre has been producing productions in the 350-seat Proscenium Auditorium of the Historic Hamm Building since 1997. Remodeled with a taller arch, increased wheelchair seating, new seats and finishes, the Proscenium offers a great view of the action from every seat in the house. A private sound proof viewing booth with an expansive glassed-in view of the stage offers seating for up to six guests or three wheelchairs with companion seats.
The site's newest stage, named for Saint Paul civic leader, banker and philanthropist W. Andrew Boss, audiences in the intimate embrace of 200 seats wrapped around the metro area's top talent. With this addition to the Historic Hamm Building facility, Park returns to intimate, thrust stage roots with the newest generation of theatre makers and theatre goers.
The Ecolab Lobby is one of Saint Paul's truly great party rooms, with a large white-and-blue tiled bar, sculpted metallic gold wall and room for live music or post-show cabarets. The adjoining Target rehearsal hall is perfect for play readings, semi-staged workshops and meetings.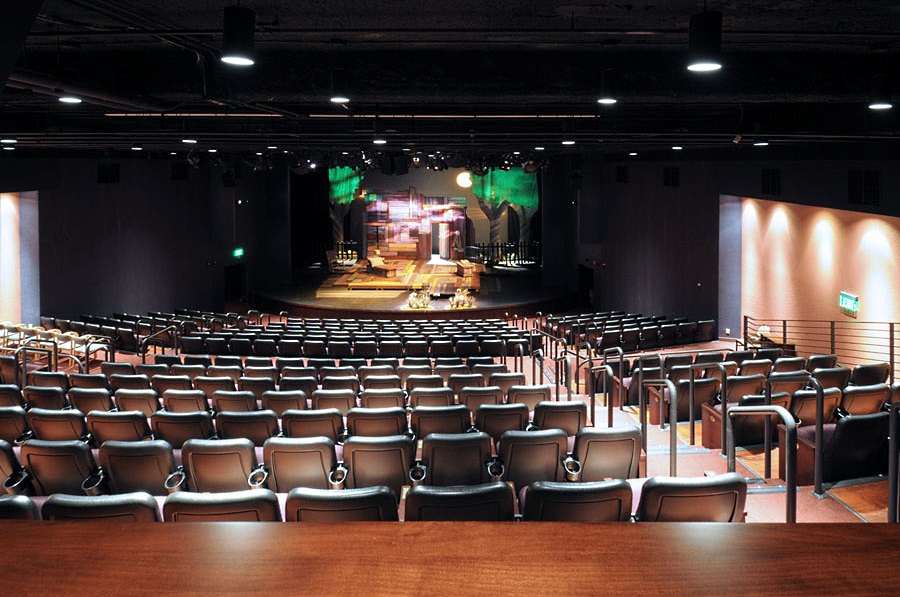 John Steinbeck's 'Of Mice and Men'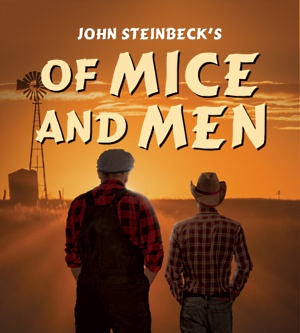 Of Mice and Men, written by author John Steinbeck and published in 1937, tells the story of George Milton, an intelligent but uneducated man, and Lennie Small, a bulky, strong mentally-disabled man. The pair are displaced migrant ranch workers who move from place-to-place in California looking for new job opportunities during the Great Depression in the United States.
Steinbeck based this novella on his own experiences working beside migrant farm workers as a teenager in the 1910s. The title is taken from Robert Burns' poem, "To a Mouse," which reads" "The best laid schemes o' mice an' men/Gang aft agley" ("The best laid schemes of mice and men/Often go awry").