Twelve new members added in 2017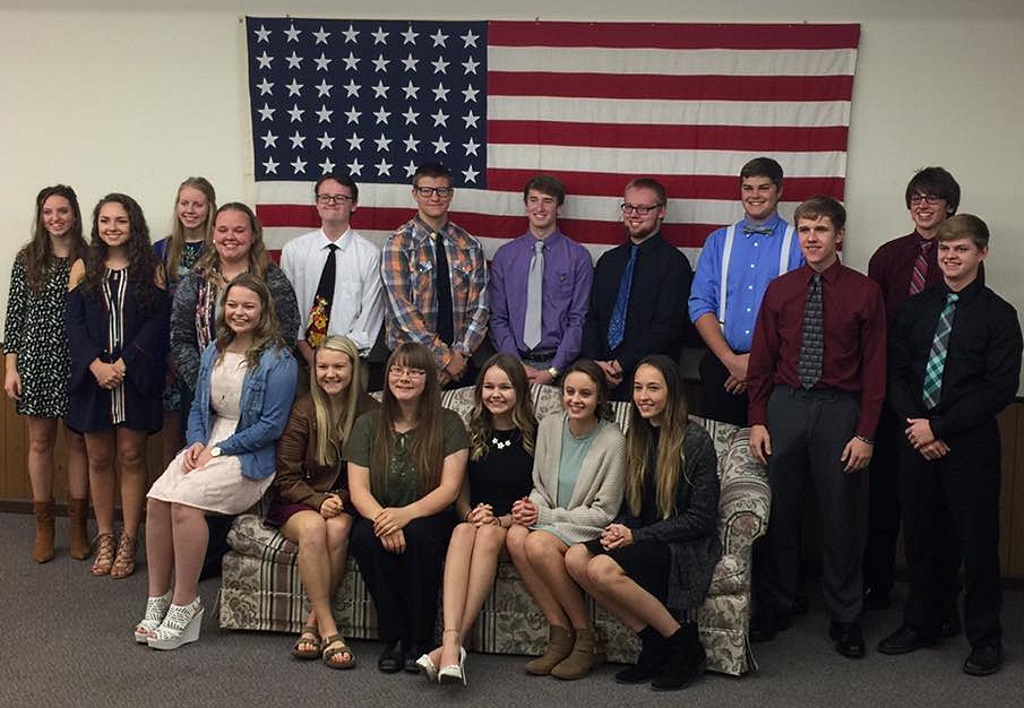 On Tuesday, November 14, the dinner and induction ceremony for Mountain Lake Public High School (MLHS) juniors and seniors into the Minnesota Honor Society was held at the Mountain Lake Community Center.
The ceremony was conducted by current Honor Society members, all seniors, Jae Faber, daughter of Craig and Deb Faber; Brodie Freeman, son of Omer and Sheri Stewart; Jareya Harder, daughter of David and Pratoomporn Harder; Weston Osland, son of Chad and Pam Osland; Madison Schroeder, daughter of Kevien and Sandy Schroeder and Michael Watkins, son of David and Tammy Watkins.
The 12 new members added this year include seniors, David Hall, son of Reverend Tim and Mary Hall and Marta Stoesz, daughter of Mike and Sonja Stoesz and juniors, Madison Dahna, daughter of Todd and Darcy Dahna; Josiah Gardiner, son of John and Cindy Gardiner; Chloe Klassen, daughter of Trenton and Mellissa Klassen; David Larson, son of Doug and Michelle Larson; Taylor Naas, daughter of Shawn and Kim Naas; Sierra Pankratz, daughter of Dale and Carol Pankratz; Kyla Perkins, daughter of Reverend Ben and Dulsey Perkins; Braden Rempel, son of Bryan and Carolyn Rempel; Regan Syverson, son of Steve and Kim Syverson and Kayla Vonk, daughter of David and Kathy Vonk.
The Honor Society is comprised of juniors and seniors who have proven themselves outstanding in scholarship, character, leadership and service.
The scholarship requirement is met by maintaining a "B" (3.20) average of above.
A student who shows positive leadership is one who takes a constructive lead in the classroom and in-school activities, who contributes constructive ideas for school improvement and who positively influences others for the good of the total school.
A student judged to have a strong character is one who meets responsibilities promptly, is tolerant of others, honest in dealings with others and upholds the principles of morality and ethics.
Service to the school and community-at-large, whether it be athletics, fine arts or other services, is the final area in which the potential candidate is judged.
The group had been been a part of the National Honor Society, but this year switched affiliations to the Minnesota Honor Society.
The advisor is Kurt Jahnke, Mountain Lake Public School's instrumental director.
The first Honor Society class at MLHS was in 1946.