MLHS 'Lime' takes first; MLC team finishes second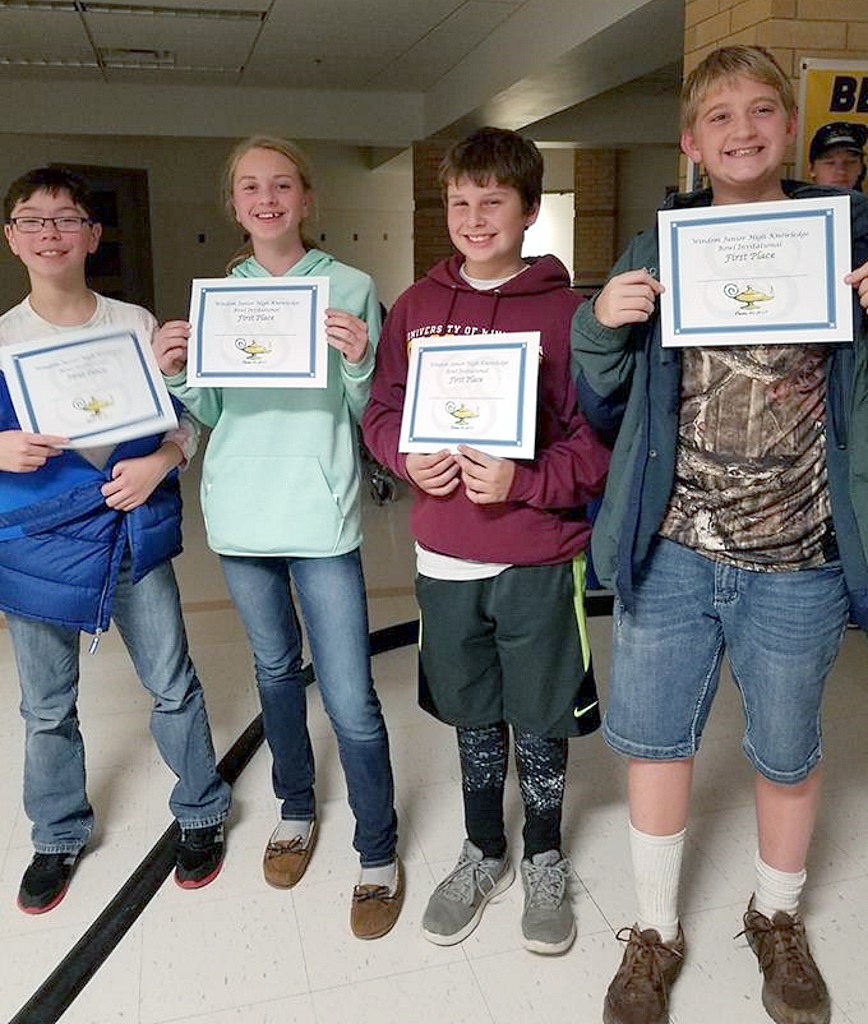 Mountain Lake schools were well-represented – and finished strong – at the Windom Junior High Knowledge Bowl Meet held Monday, October 30, at Windom Middle/High School.
Three Mountain Lake Public High School (MLHS) Junior High K-Bowl teams participated, with the "Lime" team of Branden Hopper, Devyn Rempel, Sierra Perkins and Landon Morin taking top honors with 47.5 points. The Jade team finished in a tie for seventh with Murray County Central #5, both with 37 points and Emerald ended in a tie with Windom Gold for 14th, each with 29 points.
Meanwhile, the Mountain Lake Christian (MLC) Junior High team (comprised of Eli Johnson, Meghan Johnson, Lydia Cavanaugh, Abi Renteria-Rojas, Jordan Linschied, Evan Oltmans and Luke Klassen), took the silver at the meet, second with 46 total points.
The MLHS Knowledge Bowl Coach is Jon Harder, with MLC Coaches Karin Stoesz and Emily Arevalo.
There were 21 teams in competition.