MLHS students check out career choices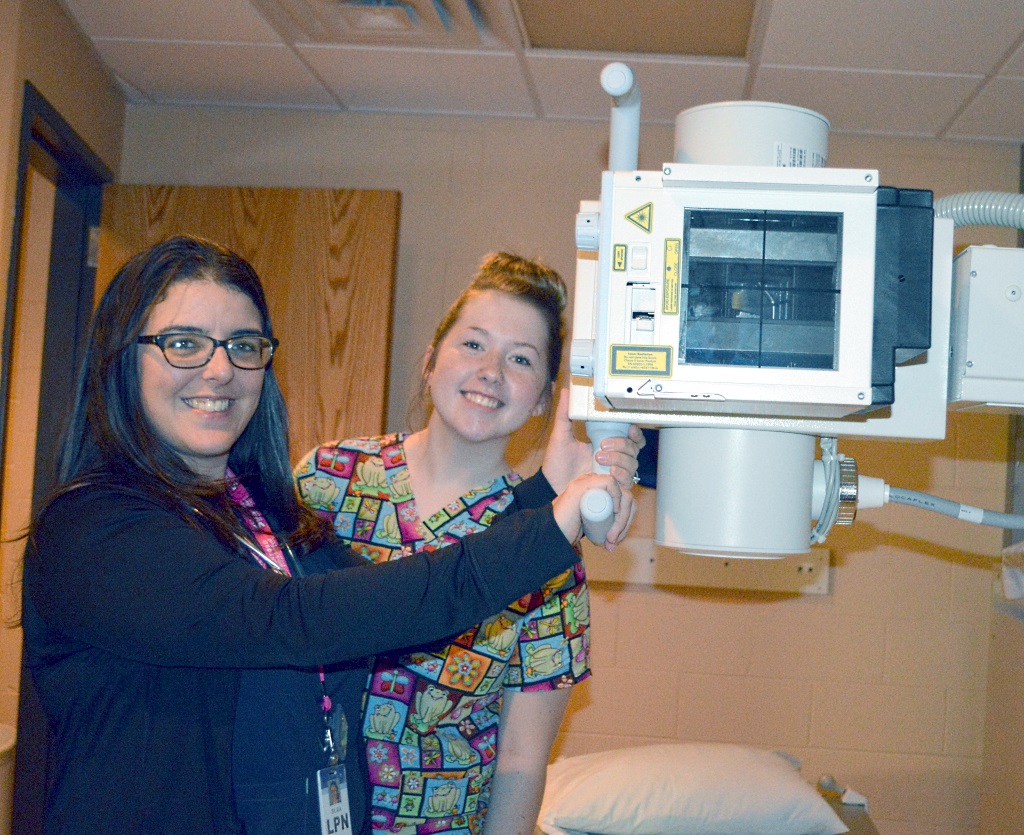 "The Shadow," a fictional character found in comic books, as well as a few chapter books, was a hero popular in the 1930s and 1940s who assumed various identities for his crime fighting work. "The Shadow knows" was the slogan chronicling the success of the crime-fighter in finding and stopping the bad folks.
That particular "Shadow" found career crime-fighting success in observing life and the people in it. That idea has been extended to following various professionals while at work by those interested in particular careers – "job shadowing."
Mountain Lake Public High School (MLHS) seniors from the Class of 2018 were in the shadows today (Wednesday, October 4) as part of the courses of English teachers Brenda Feil (Senior Writing) and Kim Syverson (College Writing).
The crux of the project is to complete on-the-job learning and career development – and then put down what was learned on paper. Students pick one day (Monday-Thursday), and must shadow for at least six hours.
A number of students traveled distances to job shadow, but some checked out careers closer to home, including in Mountain Lake (Sanford Clinic-Mountain Lake, New Vision Co-op Elevator and Bargen, Inc.), Bingham Lake (Country Pride Co-op's Agronomy Department) and Windom (Cottonwood Veterinary Clinic, Bruce Turner DDS, Windom Area Hospital's Physical Therapy Department, preschool education with United Community Action and KDOM Radio).
These "Shadows" now know what it takes to be a professional in the career they observed for a day.