Amber Hughes awarded Walking College Fellowship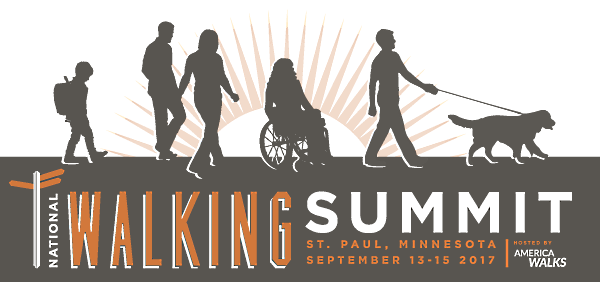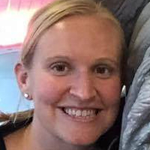 Amber Hughes of Mountain Lake is going out for a long walk.
Hughes, the Community Wellness Partners Active Living, Workplace Wellness and Diabetes Prevention Lead at Des Moines Valley Health & Human Services, was one of 24 community change advocates recently awarded a six-month Fellowship with the National Walking College through "America Walks" and "Every Body Walk." Locally, Hughes is a committee lead for the Mountain Lake Active Living Plan.
Each year, Walking College Fellowships are awarded to community change agents working alone, in organizations, or in professions such as public health, planning, transportation, or education, who demonstrate:
A passion for making their communities more walkable and livable, and a vision for what that would look like.
A desire to develop a network of peer mentors and learn to advocate more effectively for walkable community policies and funding.
A willingness to invest personal time and energy in training.
The Walking College is an interactive, online educational program for walkable community advocates throughout the nation who discuss and learn more about the environments in which they are working and how to advocate for, incorporate and create more community opportunities for active transportation (primarily walking and biking).
The Walking College curriculum has been designed to nurture the development of the "hard" and "soft" skills that are necessary to become effective change agents.
"Hard" skills include:
The science behind the benefits of walking.
Ability to evaluate the built environment, master the public policy process, and understand how projects can be funded with local, state, and federal dollars.
Knowledge in specific campaign areas, such as access to transit and "Vision Zero."
"Soft" skills learned include:
Communications, relationships, and building trust.
Fostering a local advocacy movement with diverse stakeholders.
Engaging effectively with decision-makers.
The 2017 Walking College class, now in its third year, to a total of 33 states – plus one Canadian province.
The culmination of the Walking College will be in September when Walking College Fellows will meet at the National Walking Summit in St. Paul from Wednesday, September 13 through Friday, September 15.
This 2017 summit – "Vital and Vibrant Communities: The Power of Walkability" – will explore the co-benefits walking and walkability can provide to an individual and a community. The conference will expand what is meant by the term "healthy" to include not only physical health, but also social, economic and civic health. Walkability is at the cornerstone of creating neighborhoods that are vital and vibrant, allowing all members of a community to enjoy health, social and economic benefits in a variety of forms. The end goal will be to develop a Walking Action Plan for improving walkability in their communities.