Jams with the band on his bass guitar – decades as a 'Deadhead' – is where those flames spread
Update: Above is one of the 11 tracks from the Kitchi Boogie CD – "Neon Window." Other songs include: "In The Now," "Sunshine," "Don't Walk Walk," "Afternoon Woman," "When Eyes Meet," "Up," "Airplane," "Dionysus," "Phazy Chick," "Takin' My Walk." The CDs can be ordered for $10 each from : Papa Steve Ross, 1636 Scenic Hwy NE Pennington, MN. 66663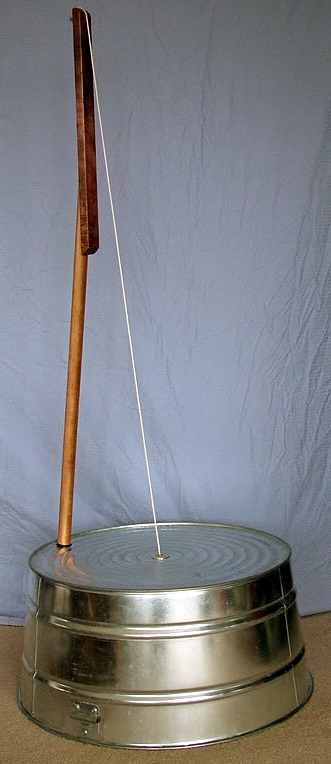 "Oh man, it was 'Winchester Cathedral.'
"That's the song I remember; that's the song our 'band' learned to play way back in junior high school in the early '70s.
"How did the refrain go?
"'Winchester Cathedral, You're bringing me down. You stood and you watched as, My baby left town.'
"That was it !"
Just down 6th Avenue from the Mountain Lake home in which he was raised, Papa Steve Ross remembers experiencing what a thrill it is to make music – and to perform it for the enjoyment of others. As he says, "where the fire was lit."
In particular, he loved the deep "thump, thump, thump" of the bass – the washtub bass that is.
"It was up in the loft of a barn-slash-garage just down the street from where I lived that our group of junior high guys got together to create our 'sound.' The Krehbiel family lived there at the time – the dad was the pastor of a local Mennonite church – and the son, Tim, and I were in the same grade. I played the washtub bass. Loved the throbbing of the three-to-four low notes I played." (To make a washtub bass, the musician takes a metal washtub, turns it upside down, punches a hole in the middle and ties a rope from inside the hole and stretches it up to the top of some type of pole, often a broom handle. When playing the instrument, one foot is placed behind the washtub and the other on top of its front rim. In order to get different notes, the musician pulls back on the pole, putting more or less tension on the string, and sliding a hand up and down the string.  The washtub acts as a resonator , amplifying the sound produced when plucking the string.)
"The only instrument comparable to that in the school's marching band was the tuba," recalls Papa Steve, "and I had little interest in marching up-and-down streets with that over my shoulders."
It would take about 30 years, but Papa Steve would eventually make a more compatible instrument transition from the washtub bass – to that of the bass guitar.
At around the same time as he discovered his love of playing the washtub bass, Papa Steve was introduced to a band playing a variety of music genres that added another spark to his interest. "It was in the late '60s or early '70s, and my cousin, Jane Ross, played a Grateful Dead LP for me – you know, the old wax 33 1/3 record on a turntable – and I was hooked."
That musical catch would turn out to be a "keeper" for life.
Decidedly a 'Deadhead'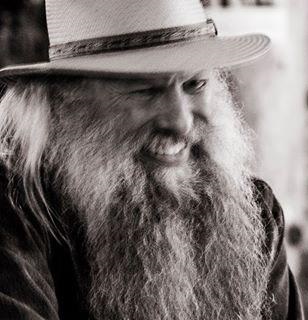 "They jam, they improv, they are impressive, they speak to me," is how Papa Steve simply describes the music of the Grateful Dead and his attraction to it. He adds, "Their music is free-flowing, and what I find interesting is that  if you examine their songs, they present a different sound during each decade of their existence."
The Grateful Dead, formed in Palo Alto, California in 1965, was the first band of its kind whose musical style was drawn from the influences of an eclectic menagerie of musical genre, including country, blues, jazz, rock, bluegrass, improvisational, folk, psychedelic and reggae. This amalgam was a perfect channel for them to exhibit long improvisational passages, yet many of their best songs are short and to the point, displaying a sense of song craftsmanship one might not expect from the world's greatest jam band.
The founding members of the group Jerry Garcia (guitar and vocals), Bob Weir (guitar and vocals), Ron "Pigpen" McKernan (keyboards, harmonica and vocals), Phil Lesh (bass and vocals) and Bill Kreutzmann (drums). Other longtime members of the band include Mickey Harrt (drums), Keith Godchaux (keyboards), Donna Godchaux (vocals), Brent Myrdland (keyboards and Vince Welnick (keyboards).
"Truckin"' was the Grateful Dead's highest-charting single prior to the surprise performance of "Touch of Grey." The song is actually somewhat of an anomaly, in that it was written by all four of the group's main writers, drawing the lyrics from their life on the road – using it as a metaphor for negotiating life's changes. Musically the song was a loose shuffle and featured the trebly guitars that are a Dead trademark. In 1997 the United States Library of Congress recognized the song as a national treasure. In 1994, they were inducted into the Rock and Roll Hall of Fame, and their live concert at Cornell University on May 8, 1977 was added to the Library of Congress's National Recording Registry.
Beginning in 1991, Papa Steve, now of Pennington, Minnesota, has hosted a Grateful Dead-centric radio show – the "Dead Set" – on public radio KAXE/KBXE out of Grand Rapids and Bemidji, as well as additional broadcasts shows, "where I can play what I want, and not some required, repeated song shuffle," states Papa Steve enthusiastically, "It puts me in contact with members of the Dead – Bob Weir, Donna Jean Godchaux, Tom Constantine – additional band members related to them – and individuals like Dennis McNally, the Dead's publicist as well as other bands, like New Blue Riders of the Purple Sage, an American country rock band. Its great fun!" He remains on-air part-time today, his Dead show broadcast once a month.
The fans of the Grateful Dead, some of whom followed the band from concert-to-concert for years, are proud – as is Papa Steve – to be known as "Deadheads." "The type of open community that follows the Dead also appeals to me," says Papa Steve describing the fact that his decades of dedication for the band is more than just about the music, "it is the entire atmosphere and environment."
The Dead are just etched in my DNA."
Papa Steve has now joined the effort in petitioning The Grateful Dead to receive The Kennedy Center Honors in 2015 – the 50th anniversary year of the group's beginning.
Channeling bass guitarist Phil Lesh
"In high school, my interests were in choir with Mr. (John) Suderman and theater with Mrs. (Linda) Mix and Mr. (Jerry) Logue," says Papa Steve. Those beginning steps of being involved in the arts made me a quick convert – I remain a strong advocate of access to such a full-flavored education. Learning the bass guitar – eventually – was just a natural extension of the significance they have in my life – and my family's."
At the age of 45, encouragement from others finally convinced Papa Steve to take up the bass guitar, "like I was channeling Phil Lesh of the Dead. I took some guitar theory lessons, but the rest was self-taught," he shares. "I was 45, and told myself that maybe in five years, when I'm 50, well, we'll see where I'm at – if I want to present onstage. I got my 'chops' at some open mic events at local watering holes and clubs," Papa Steve recalls.
"And, they went pretty good," he admits.
To enhance his stage appearance, Papa Steve took a four-day performance workshop led by Jack Casady of the 1970s rock band, Jefferson Airplane.
He eventually became part of a three-piece band, "The Beerds" (yes, all members had beards, but the spelling of our name was a play on words), and since 2010 has been the bass player for the four-piece band, "Kitchi Boogie." Kitchi plays for a variety of events and at various area establishments and regional music festivals.
The front half of the band's name "Kitchi," explains Papa Steve, "is Ojibwe for "'Big.' Which translates then that we are the 'Big Boogie' band."
Band members in addition to Papa Steve on his S-2 bass, include Shane Corning on guitar and vocals, Jacob Baldwin on guitar and vocals and Isaiah Mooney on drums and vocals. They play covers, including the music of John Prine, Emmy Lou Harris and Greg Brown, as well as their own original songs. "We have about 30-t0-35 songs that we wrote and perform," Papa Steve throws in with pride in his voice.
The band recently recorded a CD  featuring 10-11 of their songs in a recording studio in Turtle River, Minnesota.
Papa Ross describes their original works style as, "The juices – if The Allman Brothers Band, Phish and Radiohead (a pair of American and one British rock/blues band) were all squeezed together. A lot of rock, blues and jazz.
"The performer in me comes alive when we are onstage playing – and I am watching the people out on the dance floor dancing to our music. Like they say – 'Priceless!'"
Family in the forest
After completing high school, graduating in 1975, Papa Steve attended Jackson Vocational/Technical Institute (known today as Minnesota West-Jackson), where he studied plumbing and heating. An 18-foot fall from a house roof ended with a broken coccyx (tailbone) and additional back damage forced him to give up that career due to the damage and pain. But, so too, came an epiphany for a new beginning.
By January 1982, he had found his way to Pennington in northern Minnesota, about 20 miles east of Bemidji – or "right in between Cass Lake, Lake Winnibigoshish and Leech Lake," describes Papa Steve. He married Vicki Ross-Rhoades in September 1982, they make their home on a 125-acre tree farm. The couple has two sons, 28-year-old Forrest, owner of 218 Productions, a lighting production company and a freelance audio engineer, and Axel, 24, who will graduate this spring from Bemidji State University with a degree in percussion performance, and works with his brother in staging lighting presentations. In earlier years, the couple worked with the Paul Bunyan Playhouse in Bemidji, of which Vicki was president for 10 years.
Some of their tree farm acreage is used for timber, but, according to Papa Steve, "I diligently manage the property – the timber – as well as the wildlife." Papa Steve is the past president of the Beltrami Woodland Owners' Association.
For a number of years, the family hosted the Pennington Music Festival in their big "backyard," lighting completed by Forrest and Alex – and the initial stage constructed by John Phillips, most notably of The Mamas & The Papas. "Our final festival – which always encompassed all styles of music – had 500 people on our yard, many of them camping overnight," reflects Papa Ross.
As far as how he gained and has kept his nickname, "Papa" Steve explains that Forrest and Axel, together with their friends, would spend a lot of time playing guitar and drums and jamming in the basement of their home. "I would be there 'fathering' them all – and "Papa" became a natural.
'Only the good stuff lasts'
While "Touch of Grey" is my personal Grateful Dead favorite, Papa Steve loves the jam of "Friend of the Devil" – but his choice selection is "Eyes of the World."
"The refrain from that song succinctly expresses so much about love and life," he notes:
"Wake up to find out that you are the eyes of the world,
the heart has it's beaches, it's homeland and thoughts of it's own.
Wake now, discover that you are the song that the mornin' brings,
But the heart has it's seasons, it's evenin's and songs of it's own."
The Grateful Dead's music has been part of American music for almost half a century now, and, concludes Papa Steve – "Shows that only the good stuff lasts." 
PERFORMING ON BASS guitar, an instrument Papa Steve learned to play just 11 years ago – at the age of 45.

THE FAMILY OUTSIDE their home near Pennington that sits on a 125-acre tree farm – with a backyard that served for years as the host site for the Pennington Music Festival. From left, Forrest Ross, Papa Steve Ross, Vicki Ross-
Rhoades and Axel Ross.

ANOTHER FAMILY PHOTO. from left, Forrest, Vicki, Papa Steve and Axel.

KITCHI BOOGIE IN performance, a jam band playing rock, jazz and blues. From left, Papa Ross on bass guitar, Isaiah Mooney on drums and  vocals, Shane Corning, guitar and vocals and Jacob Baldwin, guitar and vocals. Papa Steve describes their music as a mix of Allman Brothers Band, Phish and Radiohead. Lighting is courtesy of Papa Steve's sons, Forrest and Axel, and Forrest's lighting production company, 218 Productions.

THE NAME OF the band, Kitchi Boogie carries with it a part of northern Minnesota's heritage. "Kitchi" is Ojibwe for "Big." In essence, the band's name means "Big Boogie" – "with the big boogie beat," adds Papa Steve.

PAPA STEVE – FOREVER and always a member of the "Deadhead" community that surrounds the group The Grateful Dead – which is closing in on having a 50-year band history anniversary.

SHANE CORNING AND Papa Steve take a break during the band's recording of a CD at a recording studio in Turtle River. The group's CD features 10-11 original songs encompassing the genres of blues, jazz and rock – and highlighting the band's instrumental jams.