Engines, tractors, automobiles, trucks, living history displays and demonstrations, music and food . . . oh my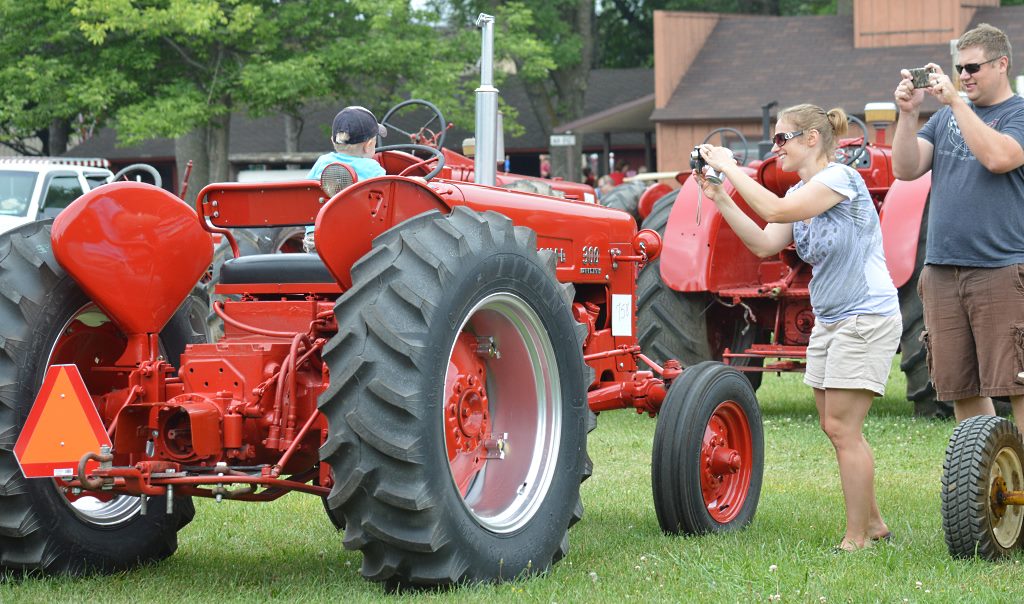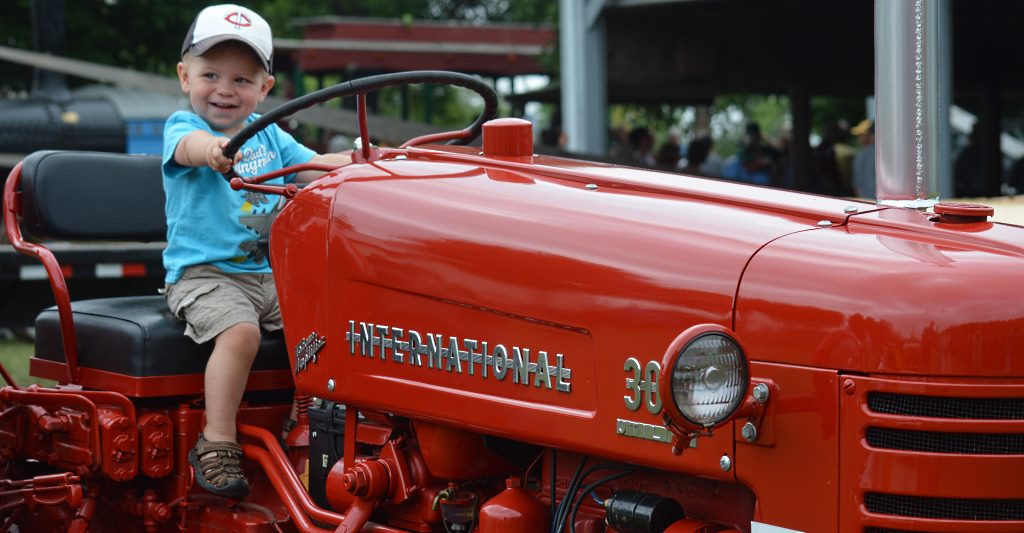 They have been threshing the small grain the third weekend in August now for nearly a half century.
This year was no exception.
There is more that calls people to the Butterfield Steam & Gas Engine Show (a.k.a. Butterfield Threshing Bee) beyond separating the chaff from the grain. There are acres of land dotted with – and buildings chock-full of – historical displays and demonstrations that bring the folks of this year in the 21st century back to the ways of yesteryear – if only just for a couple of days.
The Butterfield Steam & Gas Engine Show made its debut at Voss Park as a one-day event in 1967. Members of that first Butterfield Threshermen's Board included Wayne Kispert, president; Frank Harder, secretary; John Ekstrom, treasurer; along with Wayne R. "Bink" Hanson, Ed Streich, Otto Wolner, Art Ommodt and John Pankratz.
An estimated 15,000 folks came out that year to watch the old-style threshing. Voss Park has hosted the Bee every year since then. The non-profit event was changed to a two-day event the following year, 1968. It is coordinated by dozens of volunteers each year and has grown beyond the threshing by leaps-and-bounds.
This year's 48th Bee was began on Friday afternoon, August 15 and wrapped up late Sunday afternoon, August 17. This year's featured tractors were International Harvester, with a focus on the McCormick Farmall; the Farmall M appearing on the Bee button. The Nash Ramble was this year's centerpiece in the Auto Museum.
Today's nine-member Butterfield Threshermen's Association Board include President Howard Madson, Vice-President Doyle Janzen, Treasurer Dave Buhler, Secretary David Harder and Directors Mike Hall, Bruce Koenig, Jim Lepp, Steve Ringen and Jim Nasman.
Below, the Cross-Counties Connect photo gallery from the 2014 Butterfield Threshing Bee continues: